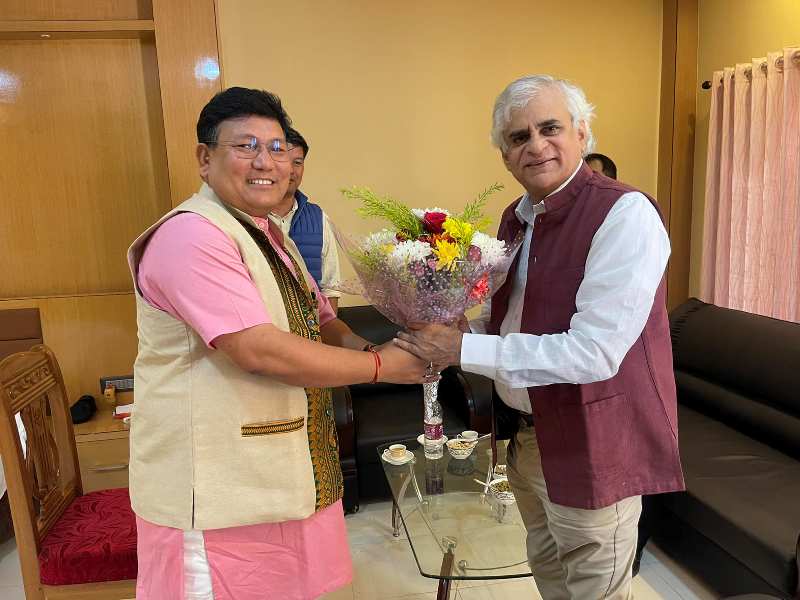 The 19th Bodofa UN Brahma Soldier of Humanity Award 2022 has been bestowed to the Ramon Magsaysay awardee, Shri Palagummi Sainath on 20th Nov 2022 at the ceremonial program held at Bodofa Cultural complex in Kokrajhar. We congratulate Sainath ji for the same.
Check out the award presentation video below.
Shri Palagummni Sainath is an eminent author (books such as Everybody Loves a Good Drought), senior journalist, noted columnist & social worker. Sainath was born in 1957 in Madras and is the grandson of former President of India V.V. Giri.
Sainath ji expresses his happiness in receiving the award. He said, "it's a proud moment for me to receive an award in the name of Bodofa Upendra Nath Brahma".
Dr. Subung Basumatary, chairman of Upendra Nath Brahma Trust (UNBT) said that the award was conferred to Sainath for "his relentless contributions in the field of journalism, especially towards highlighting the agrarian and rural issues of the downtrodden people, the Trust is happy to honor Sainath with the UN Brahma Soldier of Humanity Award 2022.
Bodofa Upendra Nath Brahma Soldier of Humanity Award is an annual award established in the year 2004 in respect of the Father of Bodos, the late Upendra Nath Brahma. To check out the previous award recipient details, click here.
Important Links