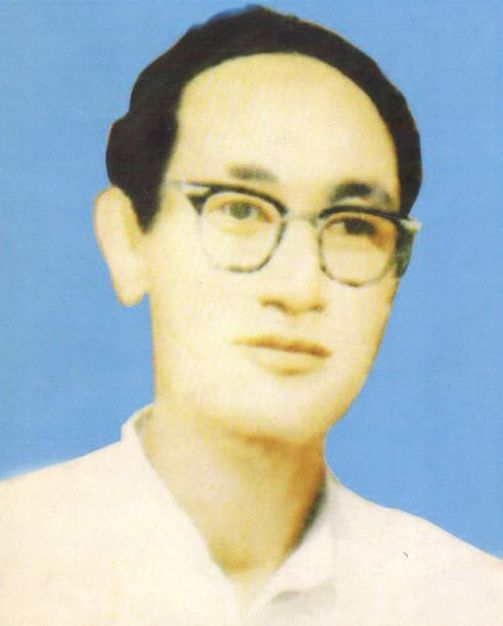 Nileswar Brahma is the unsung hero of the Bodo community. He was popularly known as Jwhwlao Nileswar Brahma. He has a personality of critics, an eminent singer, lyricist, music composer, poet, social worker, and one of the cultural organizers in the Bodo community.
He was the gifted son of Bodos. He was the first gramophone singer from the Bodo community. His folk songs and modern songs are quite popular in our community. We all love listening to his gifted melodious songs.
Nileswar Brahma Details
| | |
| --- | --- |
| Name | Nileswar Brahma |
| Popularly Known As | Jwhwlao Nileswar Brahma |
| Date of Birth | 11 Feb 1927 |
| Date of Death | 1 Jan 1986 |
| Age | 59 |
| Place of Birth | Vill – Goibari of Gossaigaon sub-division, Kokrajhar |
| Nationality | Indian |
| | |
Earlier Life
Nileshwar Brahma was born on 11 Feb 1927 at Goibari village of Gossaigaon sub-division under Kokrajhar district. He loved to sing songs from his early schooling life, while he was studying in school, he loved listening to Bodo folk songs because his family loves to collect folklore.
Family and Personal Life
| | |
| --- | --- |
| Father Name | Doloram Brahma – He was a master in cherja playing. |
| Mother Name | Gwnwshri Brahma – She was a Kherai dance performer. |
| Wife | Pramila Muchahary – Married to her on 2 Feb 1968 |
Nileswar Brahma is known for
Singer – In 1951, He broadcasted his first song on All India Radio (AIR) at Calcutta. He also recorded his debut album from Columbia Gramophone Company Limited, Calcutta in 1952. Some of his popular songs are

Bifangao Bananwi
Honwi Sanjaha
Wi Bibwnang Godai
Dukhu Mwnw Ayo Mwdwi Fwiyw

Lyricist – He began writing lyrics as a hobby while
Social Worker –
Singer
Most of us know Jwhwlao Nileswar Brahma as a singer. The list of songs sang by Nileswar Brahma are lsited below:
Social Worker
Along with being a famous singer, lyricist, and poet, he is also an active social worker.
He was the founder and General Secretary of the Hermitage of Amritpur Brahma Sebasram, Onthaibari, Gossaigaon under the kokrajhar district.
The first chairman of Bardwi-Sikhla Gossaigaon Tribal Cinema Cooperative. He inspired the artists of the Bodo cinema world.
He was the President of Gossaigaon Assam Sahitya Sabha (ASS). He served as a president in Gossaigaon unit ASS for long tenures.
Sidli Chirang Boro Jatiyo Sanmilan awarded him a citation in 1952 at an early age.
Jwhwlao Nileswar Brahma Cultural Award
In the respect of Late Nileswar Brahma, the Jwhwlao Nileswar Brahma Cultural Award is awarded every year to the persons who have been dedicating their services in the field of Bodo cultures. This is the highest award in the field of culture by the BTC government for the BTR people. The award carries a citation, a memento, and a cash Rs. 2 lakh.
2022: Winner of reality show Dance India Dance (DID) Little Masters Season-5, Dancer Nabajit Narzary receives Jwhwlao Nileswar Brahma Cultural Award 2022.
2021: Singer Shri Arun Narzary was awarded the Jwhwlao Nileswar Brahma Cultural Award 2021.
In the same year, the eminent Bodo theatre activist Anil Brahma of the Baksa district was also conferred the Jwhwlao Brahma Award 2021.
2019: The Department of Cultural Affairs, BTC, has conferred the Jwhwlao Nileswar Brahma Award 2019 to renowned singer Suleka Basumatary who is fondly called 'Lata of the Bodos'.
Note: We'll update the award recipient of previous years as soon as we get the details.
The above write up on Jwhwlao Nileswar Brahma is collected from various sources in the Internet
FAQs
1. By what name Nileshwar Brahma is Popularly Known by?
Nileswar Brahma is popularly known as Jwhwlao Nileshwar Brahma.
2. Who was the First Gramophone Record Singer from Bodo Community?
Nileshwar Brahma was the first one to record song in Gramophone. He recorded his melodious songs in the Gramophone Record Company Colombia at Kolkata in 1951.